894
447
By Jade Furubayashi –

Dec 23, 2015
Jade Furubayashi
Blogger Extraordinaire
Simply Measured
5 Components of a Good Social
Crisis Plan
The holidays are a great time to relax, take a load off, and recharge…unless you're a social media manager. Whether you're running a holiday campaign or not, you've got to keep your eye on what is going on with your social accounts. The holidays are a a peak time for complaints (or worse) to come through on your company's handle.
2016 Social + Digital Marketing Predictions
Nobody wants to be at the center of a social media crisis, but if it happens, you've got to be prepared. The holidays are a great time to brush up on the five components of a solid social crisis plan.
1. Anticipate Potential Pitfalls
Are you running a social media campaign this holiday season? Are you posting anything on your social media channels at all? If the answer to either of those questions is yes, you need to consider every possible reaction to your Tweets, posts, snaps, etc.
The key here is to anticipate where you might elicit reactions.
Once you've considered those reactions, especially negative ones, come up with canned or general responses that are swift, apologetic, and sincere.
2. Sync with Your Team for a Game Plan
Chances are you're not the only one involved in producing this year's holiday campaign. Make sure you chat with the other stakeholders and come up with an action plan if things go awry.
You don't want to let something sit on the web while you wait by your phone to see if the team thinks you should take it down. Make sure you know exactly what action to take if things go south.
3. Set Alerts
Want a great way to be on top of your social media game without peeking at your phone under the dinner table every 2-3 minutes? Set alerts to notify you of any unusual activity!
Obviously, more-than-average activity during your holiday campaign is probably a good thing, but play it safe by having alerts set up to go straight to your e-mail.
4. Know Your Crisis Team
If something does happen, you want to have a list of people who need to be notified and brought into the conversation ASAP.
Make sure the people included in this group are essential. The smaller the circle, the quicker the decision. Make sure you know their travel plans over the holidays, as well as a good way to reach them if something does go awry.
5. Prepare Some Humble Pie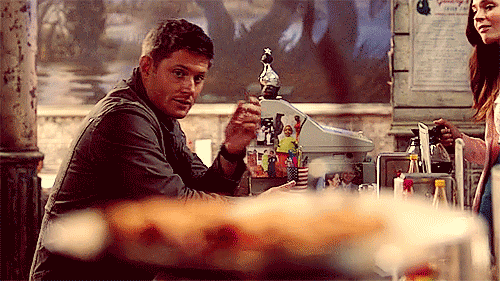 Whenever a social media complaint comes up, get ready apologize, fix it, and thank the user for their feedback.
The same is true of larger-scale social media crises. The most crucial element of any social media crisis plan is the perfect apology. Make sure you're prepared to acknowledge your brand's "wrong-doing" (even if you have a different opinion) and apologize to your audience.
Pre-canned responses are always a good way to start. However, since the nature of every complaint is different, make sure you merely use these pre-canned responses as a blueprint. Your apology should be sincere and relevant to the situation.
On that note, happy holidays from all of us at Simply Measured! We know you will all be prepared for whatever might come your way this season, and if you want to get a jump-start on 2016, download our 2016 Social and Digital Marketing Predictions below. Cheers!
Get everything you need to analyze the metrics that matter
2016 Social + Digital Marketing Predictions
Download
My name is Jade and I'm the Social Media Manager for Simply Measured. We can find common ground in Beyoncé and Chipotle burrito bowls.
Suggested Posts for You
894

596

By Candice Schaffer –

Mar 14, 2018

Candice Schaffer

Blogger Extraordinaire

Simply Measured

The housing market's strong recovery means that more and more new real estate agents are joining the workforce with every passing month. However, in…

894

503

By Darcie Fitzpatrick –

Mar 14, 2018

Darcie Fitzpatrick

Blogger Extraordinaire

Simply Measured

When was the last time you validated a content strategy by prototyping concepts with your consumers and iterating based on their feedback? There's a…