832
416
5 Ways to Make Your Blog Content More Clickable
on Twitter
It's not easy to get heard these days on Twitter. It's never been more difficult to cut through the noise, attract someone's attention, and then get them to click through to your content.
According to Sign-Up To, the average CTR on Twitter is 1.64%, and the more followers you have, the less likely it is that they will click through to your content.
So what can you do to bump this number up and make an impact on your website's traffic? Let's take a look.
Pay Attention to Your CTA's
A CTA, or Call-to-Action, tells your audience exactly what you want them to do. CTA's are crucial for click-through, as well as engagement.
As you can see below in this research by Dan Zarella, CTA's that target the Retweet action are extremely effective. Tailoring your Retweets for your desired outcome, like clicks, is crucial to improving your CTR.
Include Photos, GIFs, and Memes
This might seem like a no-brainer, but the impact of visuals on CTR is huge.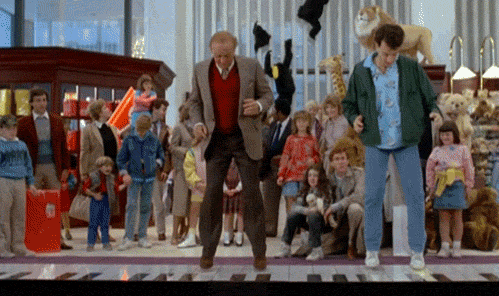 See what I did there? Tweets with images receive 18% more clickthroughs, 89% more favorites, and 150% more Retweets than Tweets without.
Optimize Your Link Preview Images
If you don't choose to include a visual in your Tweet, make sure your link preview image is optimized for Twitter. The design, sizing, and copy on these images is extremely important and can be a deciding factor as to whether someone clicks through or not.
At Forbes, traffic from LinkedIn jumped 127% between July and December last year. https://t.co/hT00MtO9cK

— Digiday (@Digiday) January 20, 2016
Find the Right Time to Drive Traffic
Take a good, long, hard look at your top time to Tweet. How do visits by hour correlate with your number of Tweets sent?
Find your top time to Tweet for traffic and double down.
Use Hashtags for More CTR
Don't sleep on those hashtags! According to Buffer, including a hashtag or two could result in 2x more engagement.
But you have to keep it under control now, people. The sweet spot for hashtag usage is between one and two hashtags — crossing into the 3 or more threshold will result in less of an engagement increase.
The art of crafting a Tweet for clicks is tricky! What are some of your tips? Let us know on Twitter @SimplyMeasured, and download our How to Perform Your Own Social Media Audit guide below to make sure you're crossing your T's and dotting your I's when it comes to social strategy — and results.
Learn about the complete social analytics solution
My name is Jade and I'm the Social Media Manager for Simply Measured. We can find common ground in Beyoncé and Chipotle burrito bowls.