832
416
7 Irreplaceable SXSW 2016 Events for Social Marketers
You've gotta have something to do between all the parties, am I right?
Just kidding. Or am I? It doesn't matter. The point is, I've been excited about SXSW Interactive for weeks, scouring the schedule for the panels and talks I wouldn't trade even a gin and tonic for. Here are the can't-miss events I dug up, arranged by your needs as a social marketers right now.
For a Fresh Perspective
No More Mr Tough Guy: Brands Putting People First
Who's Talking: Dean Carter, VP Human Resources & Shared Services (Patagonia) + Kira Wampler, CMO (Lyft)
What It's About, in Their Words: "Is there a place at the top for the 'good guy' or is steamrolling the only way to make it in the dog-eat-dog business world?"
Why We're Going: To get schooled in people-first branding, go right to the source: the companies and marketing giants who have built marketing empires off this guiding principle.
As social marketing transforms from a siloed department to become an integral part of the larger digital organization, more and more social marketers are eyeing those highly coveted CMO seats, which require a fresh, visionary perspective and a thorough understanding of the marketing business beyond social.
I love Kevin Shively's recent blog post about this, by the way.
For Broader Inspiration
Who's Talking: Dr. Brené Brown, author of three #1 New York Times Best Sellers (Rising Strong, Daring Greatly, and The Gifts of Imperfection)
What It's About: Okay, I don't know what she'll be discussing specifically, but Brown's 2010 TEDx Houston talk, "The Power of Vulnerability," is one of the top five most-viewed TED talks in the world, with over 25 million viewers. It's my favorite YouTube video ever, for both personal and professional struggles. Brown always does a great job of connecting what we do with why we do it.
Why We're Going: To hear lessons from a researcher and storyteller who teaches us that our personal and professional narratives have more power than we understand — and we get to make those narratives whatever we want them to be. Who said that social marketing can't intersect with soul growth?
For News Direct from the Social Networks
Marketing to Moments That Matter
Who's Talking: Ann Mack, Head of Content and Activation, Global Consumer Insights @ Facebook
What It's About, in Their Words: "If we can understand more about the moments that matter to people, we can deliver experiences that matter more to them."
Why We're Going: Who better to understand the connection between brands and social users than the platform which enables this connection — and serves as the foundation for many of our social marketing efforts?
And, oh yeah, Ann is offering exclusive value with internal data analysis and commissioned research on Facebook and Instagram. Not too shabby.
For (Sexy) Metrics
Making Metrics Sexy: Find ROI in the (Excel) Sheets
Who's Talking: Erin Dwyer, SVP, Global Ecom and Social, Haven Beauty and Meg Owen, Senior Digital Analyst at Edelman
What It's About, in Their Words: "Join Kardashian Beauty and Edelman for an in-depth presentation that will provide tools and examples to prepare social teams to define KPIs and ROI statements and deliver actionable metrics to numerous stakeholders."
Why We're Going: How do you prove social ROI? It's the question on every social marketer's lips. I'm excited to get a real, social-centric brand's take on social ROI, and understand the brand-agency relationship better when it comes to social marketing.
For Influencer Marketing
Who's Talking: Ethan Kurzweil, Partner, Bessemer Venture Partners, Kendall Ostrow, Digital Talent at United Talent Agency, Noah Kulwin, Associate Editor at Re/code, and Taryn Southern, YouTube Star/Actress/Blogger
What It's About, in Their Words: "Join us as panelists—each representing a different part of the video ecosystem—discuss the new era born from the collision of tech and accessible fame."
Why We're Going: Video and influencer marketing — there are no two hotter topics in social marketing right now. Combine them and you have straight fire. I can't wait for this panel by the tastemakers in both these categories.
For Storytelling Help
New Hollywood: Social Media Storytelling
Who's Talking: Jack Davis, CEO and Co-Founder at CryptTV/BlumHouse Films, Matt Creem, Director of Social Media at 20th Century Fox, Thomas Benski, CEO and Co-Founder at Pulse Films, and Jon Handschin, CCO of Moviepilot
What It's About, in Their Words: "In this session, we'll combine top social publishing minds (Moviepilot), content experts (Pulse Films), and industry leaders (20th C. Fox) to offer a fresh perspective on social storytelling."
Why We're Going: Whether you're a small or big business, a B2B business or a B2C business, there is something you can learn from the best and brightest in social storytelling and brand integration.
For GIFs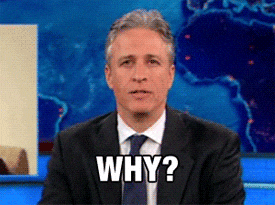 Who's Talking: Alex Chung, CEO of Giphy
What It's About, in Their Words: "What happened to make a 30-year-old technology the most relevant media format of the next generation and how is this format going to change everything?"
Why We're Going: GIF's have transformed from frivolous pursuit to brand awareness zeitgeist in my lifetime, and I'm excited to find out where the future of this medium is headed — and what it means for social marketers.
Follow me, follow us, and follow the Simply Measured blog for all your SXSW coverage! 
I'm the Head of Marketing Communications here at Simply Measured, where I'm responsible for our content program, social media marketing, PR, and comarketing ventures. I love yoga, The X-Files, peaty scotch, hiking, and poetry. If I were a social media channel, I'd want to be Instagram, but I think I'm Twitter.