832
468
How to Prioritize Your Social Media
To-Do List
I'm often asked: With so much to do and so little time to do it all in, how do you prioritize your social media tasks?
While researching the best cat GIFs and 90s memes can be fun, there is real work to be done, and it can get very overwhelming on a medium that never stops.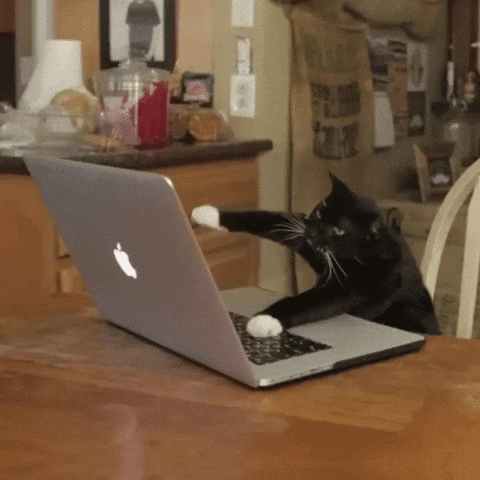 The real challenge is leaving enough room in the day and week to balance the day-to-day tasks that keep channels active with the long-term planning and strategy that is necessary to drive growth.
The advice I give those looking to achieve such a balance based on how I was able to achieve success is based on a modification of Eisenhower's "Urgent-Important Principles."
The basic principle is to rank tasks based on whether they are urgent and/or important. In the case of social media, I define "important" as a task that contributes to achieving your overall social goals — since all of the tasks are actually important.
To fit this model, a social strategy must be in place. You have to understand your bottom-line goals and how those tie into the main business objectives of your brand.
These large goals then can subsequently be broken down into digestible objectives and KPIs, which provide clarity and focus for the daily activities that are needed to drive substantive progress.
Beside defining the most important tactics, knowing your brand vision and goals will also allow you to prioritize channels based on which provide the largest return and business impact.
Here is how I prioritize our top 10 social to-do's at Harvard Medical School.
Important and Urgent
Post creation and scheduling. This is really the bread and butter of any social account. To be effective on social, we have to ensure a consistent and valuable presence that our audiences can count on. We work to make sure we're delivering on that promise first and foremost.
Monitoring channels and engaging. Not only is it essential for us to maintain a consistent stream of content on our channels, but it is also crucial for us to engage with our community and in as close to real-time as possible.
Hey Azad, happy you like it! You can download the worksheet in the this guide: https://t.co/1CcrXmH86x 🙂

— Simply Measured (@simplymeasured) September 2, 2016
Here is where we can build relationships and loyalty with our audiences, know how our content is being received, and even source more content through user-generated content (UGC).
General social listening. Beyond our own channels, we need to stay up-to-date on the latest breaking topics in our space, general trending topics that we may able to connect with, and brand mentions that we can leverage or engage with.
All of these elements enhance our real-time presence and ability to insert our brand into the discussions around pertinent trending topics.
Important But Not Urgent
Planning. Planning isn't the most glamorous part of social media, but it is what truly allows priority #1 to happen.
2016 Social Marketing Planning Guide
In order to ensure we're delivering on our content in a holistic, balanced, and strategic manner, we have to plan and maintain our social calendar. This planning provides us with the structure we need to work in and requirements we need to be meeting to stay consistent. Through planning we can also organize short-term campaigns, launches, and events, and we can prepare as much as possible so that we can stay agile for those unforeseen moments that inevitably appear through tasks #2 and #3.
2. Experimenting and testing. I have to be honest: this is probably my favorite part in the whole to-do list. I absolutely believe in being creative, trying new things, and looking for innovative ways to differentiate our social account.
We always try to factor in time to set goals and assumptions for tests, run them, and review/analyze the results. If an experiment proves to be valuable, then we'll look to iterate and scale it.
 3. Reporting and analysis. You don't know where you're going until you know where you've been, right? Social media marketing is no different than many other elements of business, and we put an emphasis on measuring our progress and what is working (or not working) on the macro-level.
Reporting on progress and analyzing data allows us to continually improve our social efforts and demonstrate the value of our efforts.
 4. Larger projects. This to-do is quite broad, but we keep space for things like updating strategies, policies, and guidelines, or any other large-scale structural projects. Since these aren't public-facing, there isn't much urgency needed, but they are the underpinning of our entire program and are certainly important.
Not Important But Urgent
Reviewing the competitive landscape. Keeping an eye on the competition isn't going to directly impact our bottom line, but it is good to know what is happening in our market. Knowing what others are doing and what they're missing gives us a window into how we can be most effective overall and in real-time.
Reviewing the general social landscape. The same principle as #8 applies here, but instead, what are other accounts doing well that are transferable to our own, or what are they not doing well that we can avoid.
Not Important and Not Urgent
Staying up on industry trends. Finally, just staying up-to-date and informed with what's happening in social media overall helps us generate new ideas, see new opportunities, and leverage developments to stay ahead.
How @CocaCola built its liquid, linked social campaign for Olympics 2016 https://t.co/gOcRCCAegz via @simplymeasured pic.twitter.com/ONFZ8oJFyC

— Jay Shemenski (@jshemenski) September 2, 2016
Two other elements to consider are:
Days are fluid. I prefer to look at things from a weekly basis, set goals for what I want to accomplish over the week, and then plan my days accordingly. There are 10 priorities here, based on how they exist without any context, but they can be shifted around on any given day, depending on the needs at that time.
Know your limits and yourself. There's no set order in how things need to get done, but the way you should think about tasks does have to come from prioritization and a discipline to tackle the appropriate needs. Regardless, it is key to find your balance and know when time spent on a to-do is bordering on diminishing returns.
How do you prioritize your never-ending to-do list? Let me know on Twitter and download the 2017 Social Marketing Planning Guide below!
Get everything you need to analyze the metrics that matter
2017 Social Marketing
Planning Guide
Download
Jay Shemenski is a Senior Digital Strategist at Hill Holliday. He is a digital strategist with 6+ years of experience at brands like AARP and Harvard Medical School. His expertise is in developing comprehensive brand experiences and digital marketing strategies to successfully engage audiences and establish long-term growth.