832
468
How to Use Social Media for a
Product Launch
2016 Social + Digital Marketing Predictions
At least 2.3 billion people around the world are actively using social media, according to Statista. Brands are flocking to social media channels because that's where their customers are.
When it comes to product launch marketing, social media offers an effective and inexpensive solution for marketers.
Why Use Social Media to Market a Product Launch?
It's not just because of the large number of active users that businesses are embracing social media to market their brand and products. Social media helps your brand do the following:
Increase brand exposure: 89% of marketers believe that social media marketing is an effective way to gain more visibility for their brand. When you're launching a new product, you need people to learn about the product and your brand. So, raising brand and product awareness is one of the goals of your product launch marketing. Since social media marketing is known to be an effective method of increasing brand exposure, it should be a crucial part of your plan.
Develop loyal fans: Statista's report found that 68% of marketers effectively use social media marketing to garner customer loyalty. When it comes to new products, you need to build a loyal following well ahead of your launch date, which only makes social media all the more crucial.
Generate leads: 66% of marketers found that social media marketing is effective for generating leads. If you're promoting a new product, you want to get people to desire your product so they eventually take action. Social media proves to be effective for generating leads, so it is an essential channel for your product launch marketing plan.
How to Use Social Media for Product Launch Marketing
Use these ideas to inspire your social media strategy for your product launch:
Launch creative teaser campaigns: Before launching your product, you need to stir the curiosity of your target audience. One of the best ways to do this is through a creative teaser campaign. The campaign will reveal just enough to show fans what's coming up, but not too much, so they remain tuned in to find out more.
A video posted by Taylor Swift (@taylorswift) on
A good example of a social media teaser campaign is when Taylor Swift revealed a few lines of lyrics from her 1989 album before it launched. The Instagram teaser posts consisted of handwritten lines and doodles by the artist herself, which intrigued fans and got them excited for the new album.
She continued to post these teasers for 13 days leading up to the album launch and managed to get high levels of engagement. Many of the posts received more than 500,000 Likes each, and one even managed to get 625,000+ Likes.
Challenge fans and offer rewards: You want to engage people well ahead of your actual launch. Creating exciting challenges with a promise of a suitable incentive can be an effective social media strategy to promote your product launch. Take, for example, how HBO challenged "Game of Thrones" fans to #CatchDrogon before the Season 5 premiere of the series.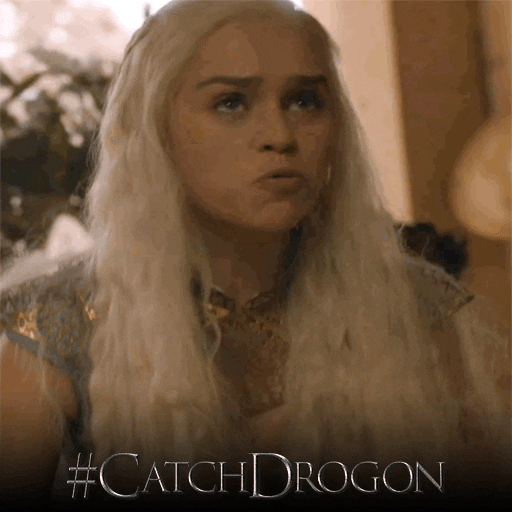 Throughout this campaign, HBO encouraged fans to "lay a bait" using the hashtag #CatchDrogon and retweet it if they spotted the dragon. If they managed to do this in time, they would receive rewards in the form of exclusive content or physical prizes. This is an excellent example of how you can generate buzz and engage fans for your upcoming product through social media challenges.
Offer behind-the-scenes insights: Like the social media challenge, behind-the-scenes insights are a great way to engage fans before the launch of a new product. When you post photos and videos showcasing what's going on behind the scenes, you constantly engage your audience and maintain their interest in your product.
How to Create the Perfect Post on Any Network
These behind-the-scenes insights not only update your fans on your progress but also generate buzz for the product. A good example is how director Colin Trevorrow constantly updated fans with behind-the-scenes photos for "Jurassic World" before it was released. He posted the following image with a caption saying "Wrap" to let fans know that they have finished filming the movie.
Wrap. pic.twitter.com/Wln3bVX87n

— Colin Trevorrow (@colintrevorrow) August 5, 2014
A few weeks before the launch, he continued to post behind-the-scenes updates and images that intrigued and engaged fans.
Final mix. pic.twitter.com/tEhTXLgxWU

— Colin Trevorrow (@colintrevorrow) May 6, 2015
Start a countdown: A few days before the launch, you can build excitement by starting a countdown across your social media channels. This will act as a reminder to fans that the moment they have been waiting for is coming soon. Make sure the countdown is visual and displays the number of days left until the launch. This will raise intrigue and inform people to get geared up for the launch.
Mango, for instance, promoted the countdown for a new collection through celebrities like Kendall Jenner. This is the perfect example of influencer marketing integrated into social media marketing for a product launch promotion.
Countdown starts for @liuwenlw starring in the next @Mango campaign! #MangoGirls enjoy! pic.twitter.com/tq6tG5ZCjD

— Kendall (@KendallJenner) February 18, 2016
Your Key Takeaways
You now have four effective ideas to help promote your product launch. These tactics are all designed to stir your audience's curiosity maintain their interest by showing them bits and pieces of what your new product has to offer.
You need to constantly engage with them throughout the launch process by keeping them updated with your progress. Build and maintain excitement at the right time so that customers have an incentive to buy your product as soon as it launches. Have any questions about product launch marketing on social media? Feel free to share your thoughts in the comments below.
Get everything you need to analyze the metrics that matter
The Social Marketer's Guide to Social
Media ROI
Download
Shane Barker is a digital marketing consultant. He specializes in sales funnels, targeted traffic, and website conversions. He has consulted with Fortune 500 companies, influencers with digital products, and a number of A-List celebrities.