832
416
Sell More This Holiday Season: A Note to eCommerce Marketers
You've spent weeks whiteboarding, drawing up the campaign that will make this holiday season the biggest online sales boom your company's ever seen. You've got it all lined up: the creative is done, the ads are loaded, the social posts and emails are scheduled, the landing pages are ready to go live — it's all set just right. And then, at just the right moment, you click the "Go" button and your masterpiece unfolds before your eyes.
But wait, that's not how this works. If it did, why even come into work between Thanksgiving and New Years? Holiday shopping is a two-month season. Yes, there are a few milestone days.
Last year, Americans spent over $7.5 billion between Thanksgiving, Black Friday, and Cyber Monday.
But what if I told you that was only 11% of all the money spent last holiday season? Holiday campaigns aren't a Nest thermostat. You can't set 'em and forget 'em. The role you play as not just a campaign designer, but also a campaign optimizer, is what will make or break this holiday season.
How to Optimize Content Using Social Attribution
What's more, consumers are coming to you in droves. When it comes to holiday shopping, more people are opting against this…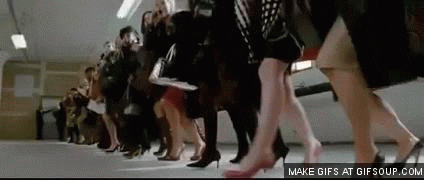 …in favor of this: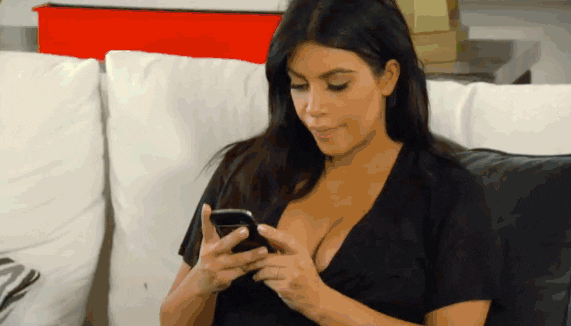 Last year, in-store spending on Thanksgiving and Black Friday fell 10%. [Insert obligatory comment about "the explosion of mobile," because nobody has ever said that before.] That means that if you sell at brick-and-mortar locations in addition to online, more of those people will skip the crowds and buy online this year. And, if you are selling exclusively online, you just gained new opportunities, as fewer people are pulling things off physical shelves and are readily available to be scooped into your virtual storefront.
Selling More in this Climate
Alright, so lots of people and lots of money: how do you get as much as possible for your business? Before I dive in, let me offer a few thoughts:
You're better at your job than I am. I'm not here to give you a tutorial or play the role of some guru/ninja/maven.
I'm one of you. I used to manage digital advertising campaigns. Was I ever world-class? No, but I can relate to you and the core competencies of your field.
Knowing your customer is what matters most. I don't think I'm breaking any new ground with that statement, but let it serve as a friendly reminder.
The best digital marketers I know treat all of their campaigns and actions as a means to better understand their target customer. Even if a campaign falls flat, at least you learned what these people do not find compelling.That said, we've been too inwardly focused with how we approach learning from the actions of our audience. What do we do?
We serve them media, see what they do with it (click, watch, etc.), determine if they do anything of value on our website, then try to pull off some kind of omni-channel personalization [insert another industry buzzword] experience.
Only Half the Story
Let's boil this whole thing down. What we are doing is strategic and sophisticated, but it can be simplified to this: mirroring. If you don't know what mirroring is, it's when we make an effort to walk and talk like those around us. Why do we mirror? Because it is effective. In fact, it's one of the most effective ways to gain someone's trust and affinity. Your mirroring tactics are effective when it comes to driving more on-site purchases. It's essentially the whole premise behind personalization, which has well-documented merits. You determine what people are most interested in, serve them content aligned with that, and drive them through your marketing funnel.
This is all good and well. But what if I told you the actions you're mirroring today are only half the story?
What if your consumers are taking actions highly indicative of purchase intent, the exact information you wish you had to make better optimization and media decisions, but you are seeing none of it today?
What You Can't Mirror 
So, what's going to make this year's holiday campaign an overwhelming success? You. You are the reason it's going to be the biggest online revenue campaign your company has ever seen. How are you going to do it?
The answers lie within Dark Social. You see, Dark Social gives you insight into the other half of your consumers' activity–the half you can't mirror today because you can't see it. It's the activity they do amongst themselves, organically sharing your web content with each other.
Wives chatting husbands links to the earrings they want. College kids texting parents links to the snow boots on their list. Co-workers choosing between different hotels to stay at on Slack. Right now, you think you understand your consumers, but there's so much more you can learn if you understand what products, offers, and content they share privately.
Remember when I said all that revenue on Thanksgiving, Black Friday, and Cyber Monday only accounted for 11% of money spent last holiday season? That's because holiday shopping is much bigger than those three days, which means you have the opportunity to refine your strategy every day as the interests of your consumers change.
Let your consumers tell you what they are most interested in, and use their sharing through dark social as your crystal ball to stay ahead and create the most compelling consumer experiences. Are you seeing an uptick in private sharing of a particular product? Make sure you have plenty in stock, and consider featuring it in your creative, because that product is likely on the brink of being a top-seller.
Owned, Earned, Paid, and Dark Social: Definitions, and Where to Begin
Dark Social is the digital word-of-mouth you need to understand your audience in an entirely new way. Sure, watching what they do on your website and how they respond to different media placements is valuable, but to truly know your audience, you must know what they do once they leave the confines of your web presence.
Wouldn't it be valuable to know if after someone leaves your site, they tell a friend or family member about the products you offer? Wouldn't you want to know which products they told their friends and family about?
This year, let's add a new piece of intel to your ongoing optimizations. Let your audience educate you on how to best appeal to their interests, so that you can drive maximum revenue for your business this holiday season. There are a lot of customers up for grabs, and they will choose the brand whose message resonates with them most. Mirror your audience. Walk like them. Talk like them. Tell them about the products they care about most. Extend the offers most likely to turn into a purchase. Get ahead of consumers this year, instead of being in reaction mode. Having insight into what's being shared privately unlocks the ability to execute and optimize in ways you've never done before.
If you're interested in how Simply Measured can illuminate Dark Social sharing and teach you new things about your audience, request a personalized demo below.
Learn about the complete social analytics solution
Product Marketing Manager at Simply Measured with a passion for full-funnel digital marketing. I enjoy a round of golf, a Kentucky Mule, and warm evening walks with my wife and dog.