832
416
The 6 Key Components of a Successful
Marketing Campaign
Ready, set, launch a campaign! It's time to push the envelope and plan a campaign that is more creative and delivers better results than the last one. Here are the six components to focus on.
Let's channel our inner Olivia Pope, the campaign genius, and "handle it."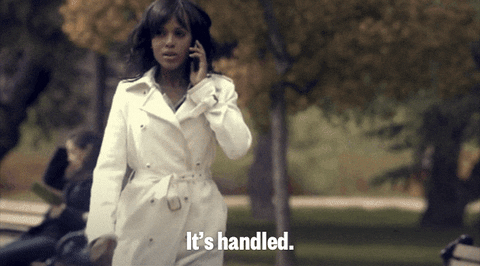 1. Nail Your Campaign Theme
To nail your campaign theme, you need to work with your content marketing team, and listen carefully on social. 
If you do your due diligence and invest time researching and really scoping out a campaign theme, it will be bulletproof. 
What is a campaign theme? Business Dctionary says:
A central marketing idea or message, or a product benefit or feature, that is known (or is likely) to have maximum appeal to a targeted market segment.
Personally, I don't think you should change the ORs to ANDs in that definition. All those components should be included in your campaign brief, but your theme needs to be focused and act as a guideline for everything related to your campaign (content, images, copy, taglines…you get it).
Here are a few things you should focus on when coming up with your campaign theme. Feel free to tailor it to your brand.
But where do I start? Great campaigns start with theme and content, so collaborate with your content person/team. This is my go-to when planning and brainstorming different campaign themes. Lucy, our Head of MarComm, gets a brainstorming calendar invite in her inbox, stat. Make sure to show up to those meetings with some ideas of your own.
2. Start with Goals and Work Backwards
From these five examples of successful social campaigns, one thing is clear: each is laser-focused on goals.
First, set goals, then plan and execute. If you want to run a marathon, you don't spend all your time in the gym lifting weights (although you might do this as a supplementary activity). You spend most of your time running and building endurance. Pretty simple, but I often see marketers set goals after content production has begun and teams are already starting to execute.
Start with the goal, work backward. If your goal is more focused on brand awareness, you will be focusing on increased impressions, engagement, and web traffic. If your goal is conversions, focus on goal completions, form fills, and MQLs.
3. Clearly Define Your Target Audience
This takes work. It's also the difference between a great campaign and a monumental campaign.
Step 1: Know who your buyer is. Leverage your larger marketing buyer personas to help you target efficiently. 
Step 2: Define your target audience. A truly integrated global campaign spans personas and has multiple target audiences, depending on the complexity of the campaign. Get as specific as you can here. Use social data to see how they interact, which content they share, which topics they are talking about, and what is important to them.  
Pro Tip: Listening can really set you apart here and take you to the next level. Your audience will show you with their behavior and conversation what they want and how they want it delivered.
Step 3: Use this information to tailor your channel and delivery strategy. Don't focus your campaign on every social channel: make adjustments based on how your target market engages and what they respond well to (content type, CTAs, etc.). 
4. Integrate and Leverage 
Use the other smart people in your office. After you put together your campaign theme and know which segments you're targeting, leverage different departments to achieve your goals. Teamwork makes the dream work.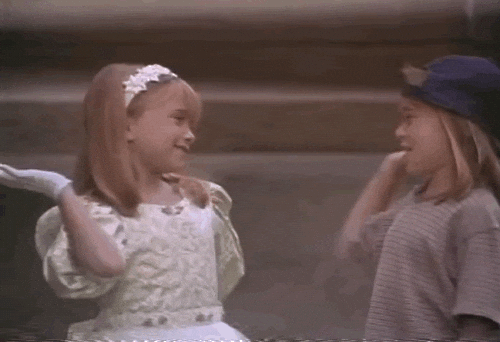 When you leverage other people in your marketing team, you broaden your perspective. If your campaign is focused on customers, talk to your account managers or customer support team. If your campaign seeks to acquire new customers, chat with your sales team. These teams talk to your personas every day. Use their knowledge to get closer to your target market.
Lastly, share your campaign brief with you entire marketing team. This transparency may be scary at first, but it's worth it and will make for a better campaign. I share my second rough draft with my entire team–yes, even my VP of Marketing–and allow comments, questions, and suggestions that will make the campaign stronger. 
5. Testing and Ongoing Optimization
Let's be real: you are not going to (or you shouldn't) launch a campaign and then leave it alone. You should be quickly analyzing results and making decisions and changes based on those results.
24 Ways to Test Your Instagram, Twitter, & Facebook Content
Always let measurement and data dictate your next move. I recommend building different A/B tests into your campaign strategy and timeline. This will allow you to stay agile and make quick, impactful changes. It will also allow you to learn from every campaign, take those learnings, and apply them to the next campaign you launch.
When you figure out what you want to A/B test, make sure you don't make these common testing mistakes that skew results.
6. Report or It Didn't Happen
I wouldn't be a marketer unless I mentioned reporting. You should be tracking campaign progress on a weekly and monthly basis so you know where you're at and can make adjustments as needed.
Take your overall campaign goals and break each down into weekly goals. This way you can create a tracker and make sure you are on pace to exceed your goals.
The Simply Measured Progress Tracker Template
Having a set reporting cadence like this will also help you answer your boss's questions. When you are reporting to your boss or even your boss's boss, focus on trends and not nitty-gritty tactics.
Whenever you're presenting your results, be sure share the "big rock" you've moved, and save the pebbles for the appendix. No one knows the details of the campaign better than you, but summarize and then use your knowledge to answer any questions that come up!
Get everything you need to analyze the metrics that matter
Boss-Approved Best Practices for Reporting
Download
I'm the Head of Demand Generation here at Simply Measured, where I'm responsible for our full-funnel marketing strategy that focuses on driving awareness, generating demand, and promoting customer retention. Out side of work I enjoy golfing, hiking with my dog Riggins, red wine, and watching college football!