832
416
The Weekly Digital
Marketing Round-Up
The digital marketing world is evolving quickly. To remain competitive, we must understand the entire ecosystem, not just the topics specific to our jobs and responsibilities. But even if you check Twitter every five minutes, subscribe to The Skimm, and have sophisticated alerts set up, you're bound to miss something: a social network development, a hot-off-the-presses study, a new ad campaign.
We've got you. Here's the latest, for the week of November 25-December 2.
1. More Proof that Twitter Engagement Affects SEO
A new long-term study from Stone Temple Consulting has found what many SEO experts have guessed for years: that Tweets with more Favorites or Retweets have a higher chance of showing in Google's index.
The study also found:
Having a Verified Account has a very high correlation with the percentage of Tweets that get indexed
Higher follower counts or authority increase chances that Tweets will be indexed by Google
Speed is not a primary driving factor towards indexation–in other words, consistent, quality Twitter activity is likely to increase your brand's indexation over time. It won't happen overnight.
For more data from the study, head here. 
2. Digital Ad Spend Went Up 17.9% for Black Friday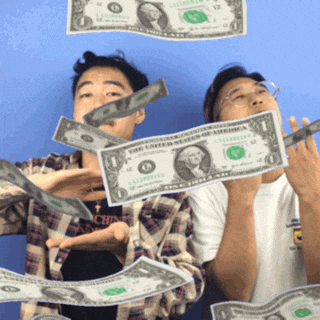 According to AdRoll data, digital advertisers spent 17.9% more on Black Friday and 13.8% more on Thanksgiving than last year. The data takes into account cross-client numbers from 25,000 customers who have purchased products on hundreds of ad exchanges.
3. Instagram Released the Top-Followed Accounts of 2016 (And Some Other Data)
Selena Gomez holds the top spot, with 103 million followers. Here's the full top ten (100% were celebrities, 80% were women), according to PEOPLE Magazine:
Other stats that Instagram shared with PEOPLE:
#Love was the most-used hashtag of 2016
Clarendon was the most-used filter of 2016
The  was the most-used emoji of 2016

Disney Theme Parks (global) was the most popular location 

Halloween was the most heavily Instagrammed day
4. In 2016, Influencer Marketing Went Mainstream
According to Linqia's report, of the 170 marketers surveyed, 86% said that they already work with influencers. Nearly 94% reported that influencer marketing was an effective part of their overall marketing strategy.
Other findings include: 
89% of marketers surveyed are happy with the authentic brand content created by social media influencers
78% of marketers surveyed say that determining ROI is their top influencer marketing challenge
68% of marketers surveyed currently spend about $25,000 or more per program
To view the full study, go here. 
5. Twitter Bought Yes, Inc. and Has a New VP of Product
Keith Coleman, former CEO of Yes, Inc., which Twitter just bought, is now Twitter's new VP of Product.
Yes! Keith and team are joining Twitter to help lead and strengthen our service! https://t.co/5aFouFxTsh

— jack (@jack) December 1, 2016
Where will Twitter go from here? We can't wait to see.
Hungry for more information? We just released our 2017 Digital Marketing Predictions From the Experts guide, including insight from the Head of Digital at Hard Rock and many others. Download below!
I'm the Head of Marketing Communications here at Simply Measured, where I'm responsible for our content program, social media marketing, PR, and comarketing ventures. I love yoga, The X-Files, peaty scotch, hiking, and poetry. If I were a social media channel, I'd want to be Instagram, but I think I'm Twitter.